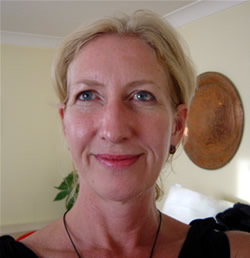 Welcome!


The new website is www.sherrijemmett.com


Sherri Jemmett is an experienced Theta HealingTM
Master Instructor and Practitioner and offers Theta Healing courses and practitioner training both in the UK, and internationally on request. All courses are available in English or Italian. She is also a fully trained E.F.T. Practitioner (tapping), a Matrix Re-Imprinting Practitioner and a Reiki-Seichem Master/Teacher. She is currently based in Somerset, UK.

Sherri now predominantly uses Theta HealingTM with her clients.

For course updates: http://sherrijemmett-thetahealing.blogspot.com

'Nowadays, I find my clients want the quickest and most effective way to feel better and alleviate their stress, fears, depression and anxiety which may be affecting several or indeed all areas of their lives. The benefits of many forms of holistic therapies are undeniable and very effective in alleviating the worst - but, the truth is, we are governed throughout the day by our unconscious beliefs, about ourselves and the world around us. The Theta HealingTM technique I use during your session allows you, with guidance, to safely uncover and address these self-limiting beliefs that no longer serve you, uncover how and what they have been teaching you, then change them - with empowering and lasting results. (see the Theta HealingTM Page for an example session)+

I will work with you on whatever issue you choose, with the goal of assisting you in making your life happier, and more abundant.

The Theta HealingTM Technique I use, as taught by Vianna Stibal, is quite simply something which taps in to the Universal field of the Creator to address emotional energy blocks in the most gentle, yet powerful way. It offers a quantum leap in the knowledge of healing to date!!

Watch an interview with Sherri:

https://youtu.be/5qh58kzc34s









'Since meeting and being gently guided by Sherri, my general day to day outlook on life and towards people has dramatically improved. I stay calmer for much longer and have sensed an inner peace I didn't know possible. Sherri is a wonderful, gifted teacher. I thank her from the heart for helping me change!' L.A. Faversham Kent.
The E.F.T 'tapping' technique is greatly enhanced and accelerated when used in conjunction with Matrix Re-Imprinting as described on the link.

*Appointments from Monday to Saturday
*Phone and Skype sessions available