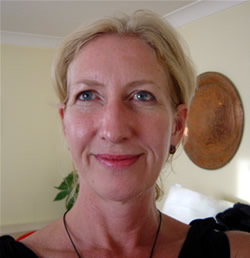 Sherri Jemmett is a dedicated Master Theta Healer® who works with clients from all over the globe. She is a TeraMaiTM Reiki and Seichem Master and Teacher, and has trained and worked with various other modalities for over 20 years including E.F.T.(also known as Tapping), Matrix Re-Imprinting, Recall Healing, Chakra Balancing, Thai Foot Massage, Meditation, Psychic and Spiritual Development and Remote Viewing training, Shamanic journeying, Access Bars® body processing, Crystal Layouts and Past Life Regression in many different countries including Italy, Denmark, Thailand, India, Switzerland, America, Israel and the UK.
A born traveller!

"I firmly believe that when you step onto your true path, the universe supports you in previously unimaginable ways!!! Would you like to know HOW to be ready to step onto your own divine path?"

I have so much to be thankful for and I'm a great believer in the daily practice of Gratitude and I frequently pray and sometimes use the Hawaian Ho'oponopono. You just think of a disturbing issue then repeat these four short phrases over and over till it feels lighter..
"I'm sorry, I forgive you, I love you, thank you."

Sherri experienced a Kundalini awakening at the great pyramid, Giza in 1990. This is just before it happened, in a total state of lightness and relaxation - it was totally unexpected!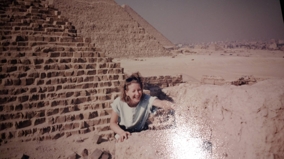 Sherri is originally from Canada but was born to English parents and at present resides in the UK again. After living and working in Italy for over 20 years as an interpreter, teacher, voice over recording artist and voice coach for television and recording studios, international events presenter, Kundalini Yoga trainee and holistic therapist, she returned to the UK in 2005 where she continued to advance her knowledge through yet further training and studies, including anatomy and physiology and the field of quantum physics. Mourning the loss of her mother, she looked to emotional healing for help and experiencing the positive impact this had on her life was then immediately guided towards training and qualified as an E.F.T. Emotional Freedom Techniques® Practitioner, Matrix Re-Imprinting® and subsequently Theta HealingTM Practitioner and Instructor training and mastery.

Sherri also undertook a period of doing voluntary work - providing emotional healing, in her local community centre, assisting with recovery from addictions, sexual abuse and social anxieties. She now runs her own healing therapy practice and provides training courses in the South West area in Somerset and travels giving workshops and teaching Theta Healing® in the UK and abroad.

"Theta Healing was THE biggest spiritual awakening and turning point of my life - it was like finally coming home to myself and I was finally able to more deeply comprehend my ability to truly change how I viewed myself and the world! I learnt how I was already manifesting things in my life and that it was possible to harness universal energy with focus and intent to manifest something different - and feel in control of my life instead of playing the victim."


Since 2009 Sherri's main passion and expertise lies in ThetaHealing® and is a certified professional 'Master' Theta Healing® Practitioner and Instructor, having completed her teacher training, and other courses, with the founder of ThetaHealing® herself, Vianna Stibal at the Theta Healing Institute of Knowledge (THInK) in Idaho U.S.

Since 2013, Sherri has also completed levels I-III in Recall Healing with Dr. Gilbert Renaud at the University of Tel Aviv, Israel. Based on new German Medicine and the research of Claude Sabbah and Dr. Hamer. This experience has amplified Sherri's knowledge and skill in effectively dealing with the origins of trauma.
She completed "The Journey" Intensive and Advanced Skills workshop by Brandon Bays and is also a facilitator for Access Bars® body processess, inclusing energetic facelift and vision correction, which is a hands on healing process.


Having made several apprearances as a Holistic Expert on an international TV programme, Sherri is a often a guest speaker on Radio Talk shows, and gives public talks on many spiritual and holistic subjects.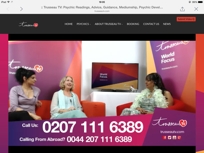 Now with over 20 years experience in this field, she is able to offer a unique, pure, and gentle form of empowering mind-body-spirit healing and spiritual guidance to assist people of all ages and backgrounds in reaching their highest potential and goals in life.


Sherri speaks fluent Italian (and some French) and is able to conduct her consultations and training in Italian or English – she welcomes students and clients of all nationalities and spiritual and religious backgrounds.

Sherri is fully certified by the Theta Healing Institute of Knowledge (THInK), where she is registered as a Master ThetaHealing® Instructor-Practitioner. Sherri is also a member of the Association of Advanced Meridian Energy Techniques and the TeraMaiTM Healers Association.
Sherri's ThetaHealing® qualifications include:
*Basic ThetaHealing® Practitioner
*Advanced ThetaHealing® Practitioner
*Manifesting and Abundance
*Intuitive Anatomy Practioner
*Disease and Disorder Practitioner
*Rainbow Children Practitioner for Children and for Adults
*Game of life Practitioner
*World Relations Practitioner
*Soul Family-Soul Mates Practitioner
*DNA 3 Advanced Practitioner
*Planes of Existence - practitioner
"Dig Deeper - practitioner

-------------
*Basic ThetaHealing® - Instructor
*Advanced ThetaHealing® - Instructor
*Manifesting and Abundance - Instructor
*Soul Mate and Soul Family - Instructor
*Rainbow Children - Instructor
*Intuitive Anatomy - Instructor
*Game of Life - Instructor

--------------

I would urge all those seeking a Theta Healer to verify their qualifications and years of experience, as training and certification can only awarded by teachers who have trained with Vianna Stibal in person and are currently registered with the Theta Healing Institute of Knowledge, so visit www.thetahealing.com

Skype sessions are the most common and simplest way to have your sessions. In person appointments are extremely limited but may be requested and are usually in the Bridgwater/Glastonbury/Bristol area, Somerset UK. In person sessions with Sherri in other countries may be available during training visits, and prices may vary from the UK rates.

Feel free to call and find out how I can help you on your spiritual journey.

And check out the latests events here:

http://sherrijemmett-thetahealing.blogspot.co.uk/

Booking a session with Sherri:
To book a session or find out more, call or send a text (we can also call you back)

+44 (0)7780 341343
Or send an email info@thetaukhealing.co.uk.

Skype sessions with Sherri must be paid for at least 48 hours prior to the session via the pay pal link on the Consultations Page to secure your booking. Thank you!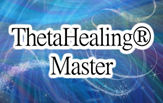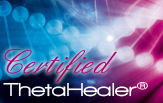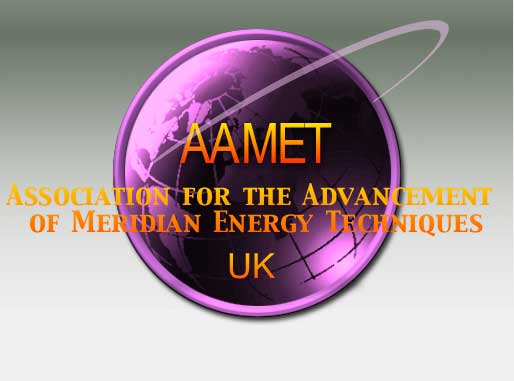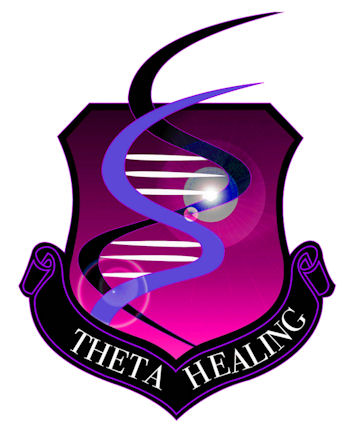 Photo of flowers at top by J.Ridland